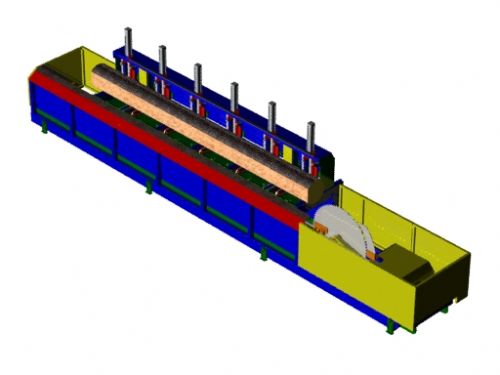 SKS 1300 is an advanced log saw for smaller sawmills. It is a new type of log saw that differs to other saw machines, since the log bench is fixed and the blade unit is mobile.
The machine is very flexible. It can handle both deciduous and coniferous logs in lengths between 2.4 to 6.1 meters. The average height is maximum 500 mm.
The machine is tested at delivery and ready for operation. The cabling for steering is equipped with plug in contacts.
Modern and robust technique in simple but efficient solutions. Operated with joystick and buttons from a comfortable workplace.
Mobile blade unit result in a compact machine. That brings smaller built in dimensions without abandoning the service friendliness.
The carts unique operation unit and efficient blade steering, and the very stable tripod, ensures good measurement accuracy.
Fast and distinct positioning. No unnecessary waits at blade returns.